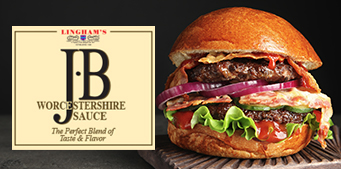 Worcestershire sauce was widely used in Europe back in the early 17th century and it is made primarily from anchovy-based fermented fish sauces.
We have made it different by introducing a vegan friendly Worcestershire sauce replacing fermented fish sauces with spices giving a whole new experience.
Enjoy JB as a DIP, MARINADE, DASH, or STIR-FRY. A versatile sauce!