Lingham's SriRacha Bloody Mary
Our SriRacha Bloody Mary is a tangy yet spicy
get you zipping along kind of drink.  And it's a zesty breakfast starter (without the vodka), that can really spice up your morning. Cheers!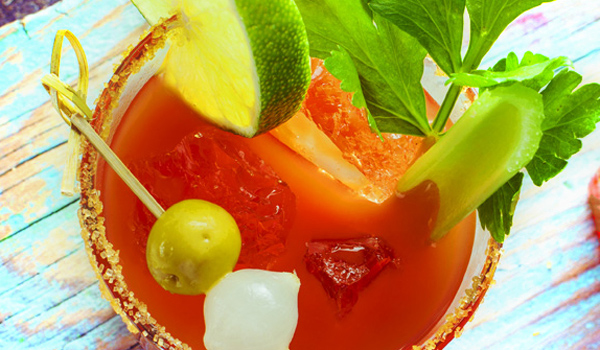 Ingredients for 6 servings:
3 cups tomato juice
3 tablespoons lemon juice
3 tablespoons lime juice
1 tablespoon Lingham's Sriracha sauce
1 tablespoon prepared horseradish
1 1⁄2 tablespoons worcestershire sauce
3⁄4 teaspoon celery salt
1⁄2 teaspoon coarse black pepper
1⁄3 cup pickle juice
1 ounce vodka, per drink
Method:
In a blender combine the tomato juice, lemon juice, lime juice, Lingham's Sriracha, horseradish, worcestershire sauce, pickle juice, and blend until smooth.
Pour the mix into a glass container and add celery salt and black pepper, to your personal taste.
Chill for at least 2 hours and even better overnight.
When ready to serve, fill each glass with ice, add 1 ounce of vodka to each glass, then fill the glass with the bloody mary mix. Stir well, and garnish each glass with your favorite veggie, pickle, celery, or olive.