Beef Burger
with JB Worcestershire Sauce Caramelized Onion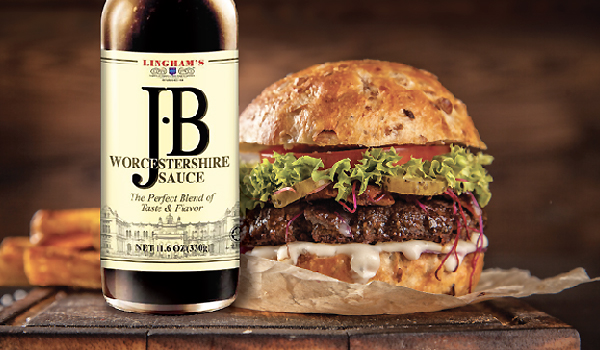 Prep Time
20min.
Total Time
20min.
What You Need:
CARAMELIZED ONIONS
1 medium sweet onions, thinly sliced
4 tbsps. unsalted butter
2 tsp. JB Worcestershire sauce
BURGERS
2 pieces of Beef patty.
1 tbsp. unsalted butter
4 slices cheddar cheese, or your favorite cheese
2 pieces burger buns
leafy green lettuce, for the burgers
SAUCE
½ cup mayonnaise
2 tbsp. chili sauce
Make It:
Thinly slice the onions. Heat a large skillet over medium-low heat and add the butter. Once melted, add in the onions with JB Worcestershire sauce. Stir to combine everything. Cook, stirring often, for 4 to 5 minutes, until the onions caramelize.
Heat a large cast iron skillet or your grill griddle over medium-high heat.
Place half of the butter on the skillet. Place the burger patty onto the skillet and smash it down with a burger press or spatula once or twice.
Cook the burgers patty for 2 to 3 minutes, season with the burger patty with JB Worcestershire sauce and then flip, season with the burger patty with JB Worcestershire sauce on the other side and cook for 2 minutes more. Add the cheese and let it melt for just 60 seconds or so.
Meanwhile, cut the burger bun into two, spread some butter onto the bun and heat it on the hot iron skillet until golden brown.
Remove the burgers patty and bun from the heat. Spread the sauce onto the buns and top with a piece of lettuce. Add the burger patty on, along with the caramelized onions. Serve immediately!