Braised Crab Meat Soup With JB Worcestershire Sauce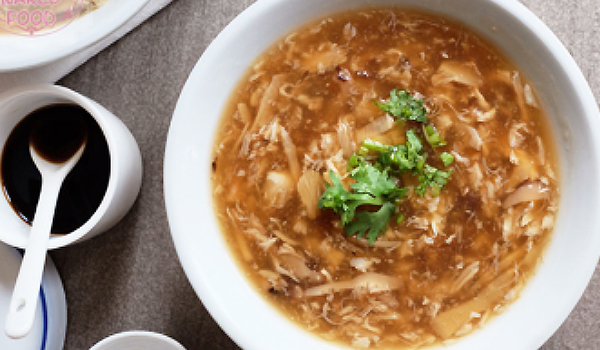 Prep Time
30min.
Total Time
30min.
What You Need:
100 g Frozen crab meat
2 dried Chinese mushroom – soaked, soften and sliced
½ piece bamboo shoot – sliced thinly (optional)
1 small piece (approx. 10 g) ginger – minced
1 egg white – lightly beaten
Stock base:
1 chicken stock cube
2 cup (500 ml) water
1 tbsp oyster sauce
½ tsp chicken seasoning
1 tsp Chinese rice wine (I'm using Shao Tsing Hua Tiao)
½ tsp dark soy sauce
1/8 tsp salt
To Thicken:
2 tbsp corn starch
3 tbsp water
Garnish:
Chopped coriander
White pepper
JB Worcestershire Sauce
Make It:
In a soup pot, add in water and chicken stock and bring to boil.
Add in the ginger, mushrooms and bamboo shoots and cook for 5 – 10 mins.
Add in frozen crab meat, the rest of the stock base seasoning and bring to boil again. Give it a taste and adjust with more seasoning if necessary.
Turn down the heat to medium low and drizzle in the thickening solution slowly, stirring constantly until it reaches the desired consistency.
Lastly, pour in the egg white slowly and stir as you pour. This will create strands of egg white instead of clumping together.
Turn off heat and serve with the above garnish.