Egg Toast
with JB Worcestershire Sauce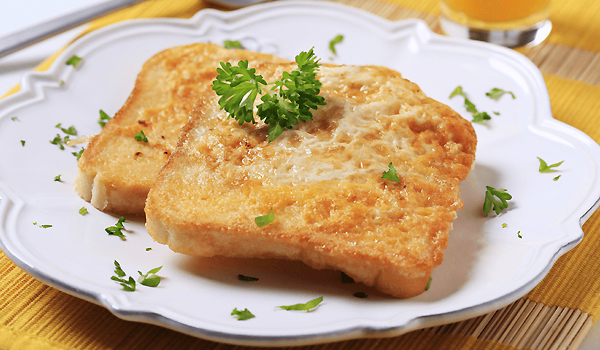 Prep Time
10min.
Total Time
10min.
What You Need:
4 white bread slices
2 eggs
1 tbsp. sugar
½ tsp. salt
4 tbsp. oil
2 tsp. JB Worcestershire Sauce
Make It:
Mix eggs, sugar and salt.
Coat the bread with the mixture at both side.
Heat oil in a pan on medium-high heat. Add coated bread; cook 1 to 2 min. on each side or until bread is golden brown on both sides. Remove bread from pan.
Drizzle bread with JB Worcestershire sauce and serve hot.